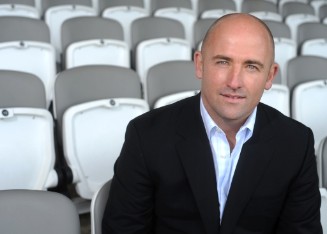 Sporting Edge is a high performance training company that uses the winning mindset from sport to fast-track your success. By combining exclusive video insights from elite champions and their coaches with practical tools from performance psychology, you will experience a learning impact which you will never forget.
Sporting Edge was founded in 2005 by former England Cricketer Jeremy Snape. Through his 19 year career playing under the pressure of scrutiny, expectation and huge crowds, he realised that the mental side of individual and team performance was central to their success.
After studying a Master's degree in Sports Psychology, he created a unique approach to help elite athletes, coaches and businesses to go inside the mind of champions with a series of fascinating interviews with elite performers.
These interviews underpin the Sporting Edge keynotes, workshops and masterclasses with delegates being fascinated to hear the real stories behind the performance and learning how they can become more confident, resilient and build stronger teams.
Fuelled by the success of Sporting Edge's consultancy services and the increasing demand for digital learning Sporting Edge Digital was launched in 2014. The Performance Zone, offers Sporting Edge clients the unique opportunity to search, edit, watch and deploy targeted learning resources to their office and field based teams.
Sporting Edge has built performance partnerships with some of the world's most successful organisations. For more information on how the Sporting Edge team could support you please connect or visit: www.sportingedge.com
Email – hello@sportingedge.com
Call – +44 1858414214